Cast sat down with Legal Services Director, Nagwa Ibrahim, to answer the hard questions about human trafficking and the coronavirus.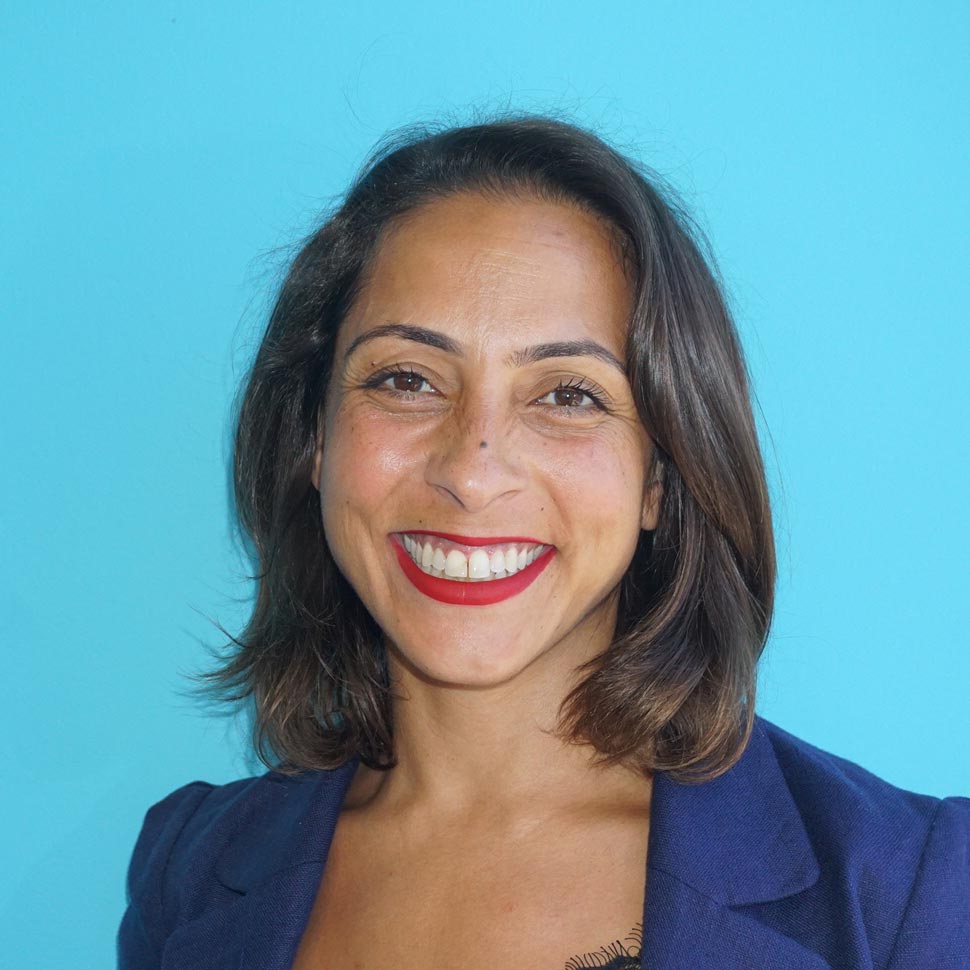 How is your team responding to the pandemic and the current climate?
Since human trafficking does not stop because of a pandemic, our team continues to operate a 24-hour emergency response program, where a victim can call our 24-hour hotline to access emergency services to escape their trafficking, receive immediate shelter, and get connected with long term social and legal services.  Through our empowerment and legal departments, Cast social workers and attorneys continue to provide wrap-around services to victims of human trafficking. We are addressing a variety of needs including emergency needs specific to this public health crisis. 
How is the pandemic affecting our clients?
The clients we work with are not only trying to keep themselves and their loved ones safe and healthy from COVID-19 but they are simultaneously dealing with institutional barriers to safety, security, and health that existed prior to the pandemic, which has only worsened during this public health crisis. With inequities in accessing such necessities as shelter, food, health care, and a livable wage, we are working with the clients to ensure they can access the necessary resources to stay safe and healthy during this time. This includes, for example, assisting clients with securing shelter through our shelter program, obtaining benefits such as Medicaid and unemployment benefits and getting much-needed emergency preparedness items such as food and toiletries. This also includes providing ongoing legal services to clients in such areas as immigration law, criminal justice, victim rights law, family law, and dependency law. Moreover, with Immigration and Customs Enforcement (ICE) continuing to target immigrant communities in sanctuary cities like Los Angeles even during this pandemic, we have been working to ensure survivors know their rights under the constitution regardless of immigration status.
What are some safety precautions first responders can take?
Since we have been able to provide most of our social and legal services remotely, we have effectively implemented social distancing in our work, which has been the most crucial safety precaution that we have been able to take. Although there are challenges to working remotely, we have nevertheless remained committed to providing services to clients while simultaneously honoring the mandated and necessary safety precautions.
Why are you expecting to see an increase in human trafficking cases?
As a result of the pandemic, for both sex and labor trafficking victims, places to escape are even more limited. For example, prior to the pandemic we were seeing an increase of victims escaping into hospitals. Now with this public health crisis hospitals are no longer an option for escape, like they were. Trafficking victims might have also escaped by going to a neighbor's house or to a business nearby. However, now with the shelter in place orders and only essential businesses open, there are less safe places a victim can go to for help to escape. This is why we and other service providers remain open as an essential business so that we can continue to be a place victims can turn to for the support and resources needed to escape.
Additionally, I believe trafficking will increase because traffickers will exploit the pandemic, the fear of getting the virus and the rising unemployment, to lure victims into labor and/or sex trafficking schemes and will further exploit the situation to make victims fearful of escaping. Also, with increased online activity, I believe we will see a rise in online sex and labor trafficking.
How are the Shelter in Place orders affecting human trafficking victims?
There are many victims who are trafficked by family members, an intimate partner, a roommate, friend, or an employer who they live with or who controls their living situation. As such, for many trafficking victims the Shelter in Place Orders are not safe because the trafficking victim is trapped in the home with the trafficker. This is why it is so essential for service providers like CAST to keep its doors open and to get the word out to survivors that we and other service providers are still open and that we are operating our 24-hour hotline so that victims can get the support needed to escape.
What keeps you motivated during these unprecedented times?
I am inspired and motivated everyday by the clients we work with, the CAST staff and all the partners and supporters we collaborate with, who are committed to creating a world rooted in humanity, love, kindness, equality, justice and peace for everyone.
Before we close, is there a final message for our community that you would like to share?
This is a time where we are, in a profoundly literal way, being shown how interconnected we are and have always been. So during this time of uncertainty, what is certain is the importance of taking care of ourselves, each other, and staying committed to standing in community for the health of humanity.